Many forward-thinking business owners place a great deal of emphasis on content based marketing and guerilla marketing techniques due to their high impact at low cost. But these same individuals often overlook changes to the algorithm that dictates where the significant majority of their organic referrals will likely come from. In the world of organic referrals, Google is king. Optimizing your website for search is one of the most cost-effective ways to improve visibility and maximize potential customer growth, and it's critically important to understand any major changes to the way that Google views your website.
At Ebyline we've covered changes to the Google ranking algorithm, and the importance of optimizing for Google, a number of times in the past. Google recently unveiled a new search algorithm, Hummingbird, that could have a major impact on how you optimize your content!
The Silent Unveiling of Hummingbird
Hummingbird is one of the most significant changes Google has ever made to the nature of their search algorithm; Google search chief Amit Singhal believes it's the biggest change they've made since he joined the company in 2001. While updates to Google like "Panda" and "Penguin" that we've covered in the past were tweaks to some of Google's underlying mechanisms, Hummingbird is a wholesale revamping of the engine. Hummingbird attempts to incorporate elements that have worked well in the past with entirely new features that optimize it for the nature of search today.
Given the major nature of this change, you might be a bit surprised to hear that you've been using the new algorithm for about a month and likely haven't noticed a thing. Hummingbird was launched about a month and a half ago, and according to Google affects 90% of searches. Even though it's one of the largest updates ever, it hasn't really caused much of a stir. This is because of the way it has focused on providing intuitive search results while incorporating the best features of past engines.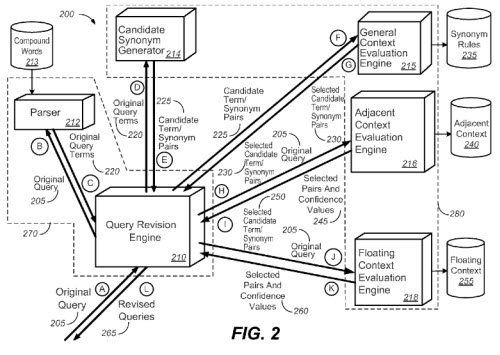 Hummingbird's engine looks scary, but trust me, the implications for SEO are pretty clear!
One of the reasons the changes haven't appeared obvious is because they primarily affect the way Google processes searches, rather than necessarily changing the ordering of search results. Hummingbird is designed to better allow Google to interpret search queries generally, and "conversational" or long-form queries in particular. Rather than cutting down on spam or penalizing unnatural practices to improve search results, Hummingbird focuses on more precisely answering the intent behind questions the user poses to Google rather than focusing on the literal matching of words in the search query to words on a webpage.
What Is Hummingbird, And Why Should I Care?
Let's delve a little deeper into what this means exactly, and the implications it could have for your brand. In the past, search engines have been primarily focused on matching. Asking Google "What's the best place to buy pizza near me?" would typically match the user to a page that included the words pizza, buy, and best. This could potentially return results that were useful, but would also link to many popular sites that weren't exactly what the user was after. Google wanted to get a bit better at understanding the meaning behind words.
Serving up hot searches daily
With Hummingbird, Google might now understand that near is a location word, and do a location search around your current area if you've shared it with Google. It could know that you're looking for a physical location that you can go to, and connect you to more restaurants and businesses. It will try to connect you with places that are highly-rated, and could potentially connect results with customer reviews of different locations. In sum, you'll be more likely to receive a result that gets you what you really want to know.
On the surface, the implications for SEO may appear to be somewhat minimal. Hummingbird has already been in use for some time, so if you were going to see a dip in your search ranking due to the changes it should have appeared already. Additionally, Google's guidance around SEO is still for content providers to produce original, high-quality content that users want to interact with and share. Less agile businesses might shrug off the changes, but there are major implications for savvy brands that want to continue to gain every advantage over their competition.
What Improved Search Algorithm Intelligence Means For You Getting On The Results Page
Long-tail keywords have been something of a hot topic in the search engine optimization community for some time now. Simply put, long-tail keywords are slightly more obscure phrases that businesses can try to rank for by including that specific keyword in their content. To use the above example, ranking for a phrase like "best pizza" is extremely difficult, as that keyword likely has a lot of competition. Instead, businesses took phrases like "buy the best pizza near you" and attempted to rank exclusively for them. Ranking for long-tail search can be extremely cumbersome, and even negatively impact the user experience, as injecting that entire phrase into a piece of content is often somewhat awkward and unnatural.
Hummingbird is in many ways the exact opposite of long-tail search. The goal of Hummingbird is to take those long, awkward phrases and interpret them as if they were simplistic and easy to understand searches. Hummingbird attempts to interpret the meaning behind a search, and process that before returning any results to the user. Google is intentionally moving away from long-tail search, and ranking for various long-tail keywords will likely be much lower impact than before as the system continues to evolve. It's a bit strong to say that long-tail keywords are dead, but it's not that far off the mark.
Long-tail searches have lower costs of competition, making them attractive for SEO experts
Instead of including long-tail variations of keywords to even hope for a match on search engine results pages, Hummingbird's semantics now reword the query with synonyms and add a deeper understanding of semantics to make the match for you. Now that Google is reworking queries to make them eligible for more matches, there will naturally be more competition for these previously obscure keywords. Editors, webmasters, and content providers will have to take additional efforts to stand out from the crowd.
Moz's Highest Correlated Factors To High Ranking Pages For 2013
If you're truly interested in maximizing your searchability under Hummingbird it's critically important to know what factors most directly impact your page ranking. Moz recently released their 2013 Search Engine Ranking Factors, based off of survey responses from over 100 top industry professionals. The survey looks at the correlation between the factors present on different high-level pages and their search results. Using these correlations, it's possible to draw conclusions about the most important metrics for SEO.
Understanding ranking factors is a great way to optimize your SEO!
In 2013 Moz's Page Authority metric was the most highly correlated with page ranking, with a correlation factor of 0.39. As the next most highly correlated factor was Google +1s at 0.30, or almost 25% less correlated, it's fairly clear that this metric is a helpful way to understand where your page is likely to rank in Google.
Unlike other SEO metrics, Page Authority is fairly difficult to improve directly. It is an aggregate of other metrics like MozRank, MozTrust, and the page's link profile, that are combined to give a maximally accurate representation of how your website is viewed by Google. The best way to improve this metric is to improve your site's overall SEO, and in particular your link profile. Getting more links from other well-liked and frequently linked-to pages will boost how popular and trustworthy Google perceives your site to be, having a real impact on results.
Coming in second place with a correlation factor of 0.30, the number of Google +1s your site has highly impacts how well Google ranks it in search results. Building a Google+ profile is mandatory if you want to rank highly, and getting more active on Google+ can also have a positive impact. At Ebyline we've written a number of articles in the past on how to best get active on social media and optimize your Google+ profile, it's particularly important to fill out all the details on your page and make sure that you're easily identifiable while including strong visual elements.
The third most important factor for Google ranking was found to be the number of unique IPs linking to the page in question. This means that having links from a variety of different pages and kinds of pages will have the bigger impact on your searchability than having a lot of referrals from a single source. Google likes variety, and spreading your brand far and wide will limit the number of references from similar sources while demonstrating that your site is not just a one trick pony.
Google's Hummingbird update is one of the largest changes to search over the past five to ten years, and will have major impacts on the way that brands go about their business when it comes to SEO. Ranking for long-tail keywords will generate less impact than before, while providing high-quality content that really speaks to what the user is looking for is more important than ever. Understanding changes to the Google search algorithm is critical if you want to naturally rank high for search and increase your number of organic leads. Bringing this kind of knowledge to the table will give you a clear leg up on the competition!